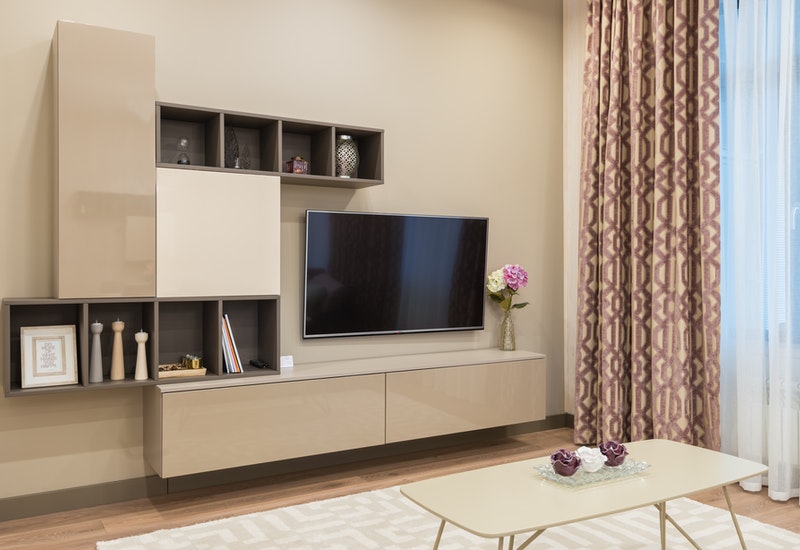 3 Overlooked Benefits of Modern TV Stands
The television is the focal point of practically every home, and it's where friends and family gather to unwind after a long day. People are looking for more imaginative ways to display their TV sets that are safe, functional, and elegant as television screens become larger. While an entertainment unit provides significant storage space, many compact houses can't accommodate such large units without sacrificing comfort. A TV mount, on the other hand, frees up room in your home by mounting the television on the wall. But it leaves you with no storage space. Here are some of the most overlooked benefits of modern TV stands!
Free Up Floor Space
Because of their space-saving capabilities and minimalist design, wall-mounted televisions have become a popular fixture in many modern homes. However, an issue with them is that they lack storage space for gadgets and entertainment goods that frequently accompany a TV. A TV stand allows you to safely lift your television while also providing an additional surface for storing debris in your living room and freeing up more floor space. This helps you keep your living room neat and welcoming.
Watch From a More Comfortable Position
Your viewing position doesn't just affect how much you enjoy the show' it can also lead to back and neck problems because of poor posture. However, a TV stand with a mount allows you to change the screen's height and viewing angle to fit your living room arrangement. Some versions include an adjustable feature that allows you to alter the screen's height after you've mounted it. This might be an advantageous feature for families with members of varying heights. During your kids' sleepover, you can lower the screen for an ideal viewing distance for them. When you want to relax with your favorite movie, you can raise it back again.
Style and Aesthetics: Beyond their functional benefits, modern TV stands contribute to the overall style and aesthetics of your living room or entertainment area. With a wide range of designs, materials, and finishes available, you can find a TV stand that complements your existing decor or adds a touch of contemporary flair. Whether you prefer a sleek and minimalist design or a more traditional look, modern TV stands offer versatility and style options to suit any taste. By choosing a TV stand that aligns with your personal style and the overall theme of your space, you can create a cohesive and visually pleasing environment.