Exploring the Latest Trends in Furniture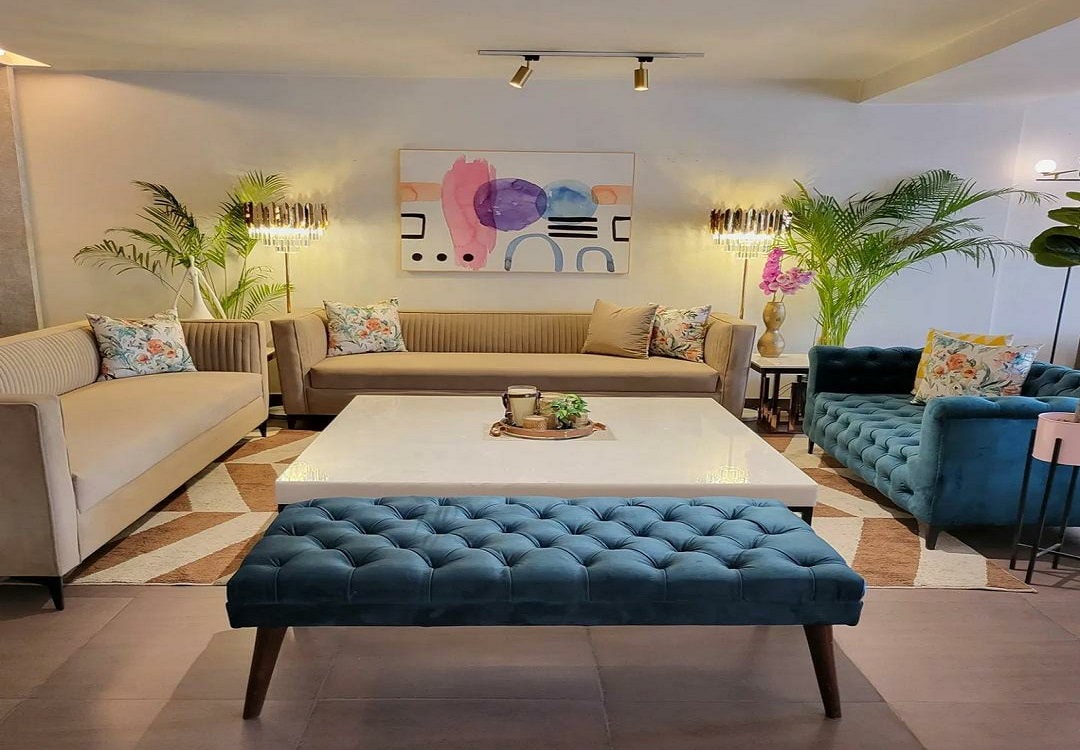 When it comes to decorating your living space, choosing the right seating can make all the difference. Furniture plays a pivotal role in enhancing the aesthetics and functionality of any room. From creating a productive workspace to adding a touch of elegance to your home, the choice of chairs and sofas plays a crucial role. Whether you're setting up a stylish lobby or transforming your living room into a haven of comfort, the right choice of chairs and sofas can make all the difference. Our wide range of furniture offerings includes workstations and co-working chairs, wing chairs, ascent chairs, and curved sofas. Let's explore how each of these pieces can transform your space:
1. Wing Chairs: Classic Elegance and Comfort
Wing chairs, with their distinctive high-back design and "wings" that extend from the backrest to the armrests, are a classic choice for adding elegance and charm to your living room or study. These chairs provide excellent back and neck support, making them ideal for cozy reading nooks or relaxation areas.
The versatility of wing chairs is remarkable. They come in various styles and upholstery options, allowing you to find the perfect fit for your interior design. Whether you prefer a traditional, vintage look or a modern, sleek aesthetic, there's a wing chair for every taste.
Key Features:
Sophisticated Design: Wing chairs exude elegance and sophistication, making them a perfect choice for adding a touch of luxury to your home decor.
Comfortable Seating: The high backrest and winged sides provide excellent support, making wing chairs ideal for relaxation and reading.
Variety of Styles: Wing chairs come in various styles and upholstery options, allowing you to choose one that complements your interior design.
2. Ascent Chairs: Infuse Personality into Your Space
Looking to make a bold statement with your furniture? Ascent chairs are your go-to choice. These chairs are designed to stand out, often featuring unique shapes, vibrant colors, or eye-catching patterns. They serve as focal points in your room's decor, adding personality and flair.
Ascent chairs can be placed in different areas of your home, from the living room to the bedroom or even the foyer. They not only provide extra seating but also introduce an element of surprise and creativity into your design scheme. Consider an ascent chair as a conversation starter and a way to showcase your individual style.
Key Features:
Diverse Designs: From mid-century modern to bohemian chic, ascent chairs come in a wide range of designs, making it easy to find one that matches your decor.
Versatile Placement: Use ascent chairs to create reading nooks, fill empty corners, or provide extra seating in your living room or bedroom.
Mix and Match: Don't be afraid to mix and match different styles of ascent chairs to create a dynamic and eclectic look.
3. Curved Sofas: Embrace Contemporary Comfort
Curved sofas are a contemporary design trend that can bring a sense of fluidity and unity to your living room. Unlike traditional straight sofas, curved sofas feature gently curved or rounded edges, creating a more inviting and sociable seating arrangement. They encourage face-to-face conversations and add a touch of modern sophistication to your space.
These sofas are available in various sizes and styles, making them adaptable to different room sizes and decor preferences. Whether you opt for a small curved loveseat or a large sectional sofa, the curved design adds a dynamic element to your interior.
Key Features:
Conversational Seating: The curved design of these sofas promotes face-to-face interaction, making them ideal for social gatherings and family time.
Space-Saving: In smaller rooms, curved sofas can fit neatly into corners or against walls, optimizing space without compromising on style.
Customizable: Many furniture manufacturers offer curved sofas in various sizes, configurations, and upholstery options, allowing you to find the perfect fit for your home.
Rastogi Furniture Gallery in Jaipur is your destination for premium furniture pieces that elevate your living or working space. Whether you're in need of a comfortable wing chair, a stylish ascent chair, or a trendy curved sofa, we have you covered. Our commitment to quality, comfort, and style ensures that you'll find the perfect furniture pieces to enhance your interior. Visit our showroom or explore our online catalog to discover the possibilities of transforming your space with Rastogi Furniture Gallery.