Perfect-Sofa-for-Your-Living-Room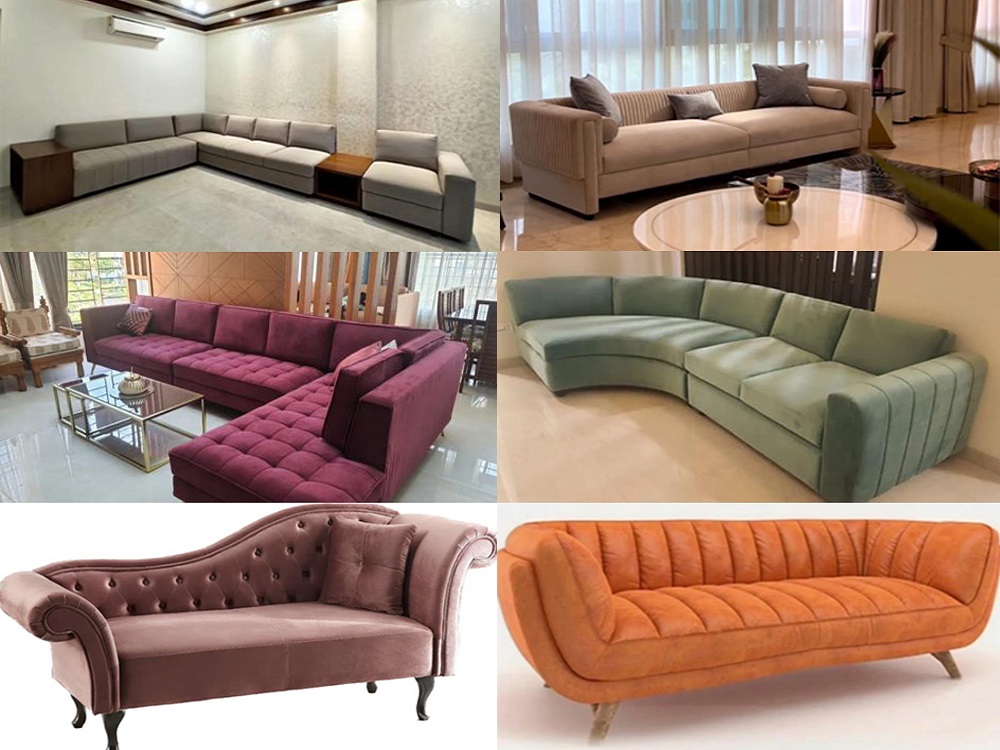 The Ultimate Guide to Choosing the Perfect Sofa for Your Living Room
When it comes to furnishing your home, one piece of furniture stands out as the centerpiece of your living room – the sofa. A great sofa combines comfort, style, and functionality to create a welcoming and stylish space for you and your guests. The sofa is often the centerpiece of a living room, providing comfort, style, and functionality. Whether you're furnishing a new home or looking to upgrade your current sofa, selecting the perfect one is crucial. In Jaipur, a city known for its rich culture and vibrant lifestyle, you'll find a plethora of options to choose from. If you're in Jaipur and on the hunt for the perfect sofa, Rastogi Furniture Gallery has you covered. In this guide, we'll explore various sofa styles, including L-shape sofas, U-shape sofas, lounger sofas, and sofa cum beds, to help you make an informed choice.
L-Shape Sofas: Space and Style
L-shape sofas are a popular choice for modern living rooms. They are designed to fit snugly into corners, making them a great space-saving option. With their sleek design and ability to seat more people, L-shape sofas are perfect for larger families or those who frequently entertain guests. The extended chaise section adds an element of relaxation, making it a versatile choice.
U-Shape Sofas: Ultimate Comfort and Space
If you have a spacious living room and want to create a cozy seating area, a U-shape sofa might be the perfect fit. This style of sofa typically consists of three sections that form a U shape. U-shape sofas provide ample seating for family gatherings or movie nights, and they often come with additional features like built-in cup holders and recliners for the ultimate in relaxation.
Lounger Sofas: Casual Elegance
Lounger sofas are all about casual comfort. They often feature deep, plush cushions and an extended chaise for lounging. Lounger sofas are ideal for creating a relaxed atmosphere in your living room. They're perfect for stretching out with a good book or taking an afternoon nap.
Sofa Cum Beds: Space-Saving Solutions
For those who frequently host overnight guests but have limited space, a sofa cum bed is a smart choice. During the day, it functions as a comfortable sofa, and at night, it easily converts into a bed. This dual-purpose furniture is a fantastic space-saving solution for smaller homes or apartments.
Choosing the Right Sofa for You
When selecting a sofa, consider factors like the size of your room, your lifestyle, and your personal style preferences. Don't forget about the fabric or upholstery, which can significantly impact the sofa's appearance and durability. In Jaipur, you'll find a wide range of fabric options, from traditional textiles to contemporary patterns.
Remember to measure your space accurately to ensure your chosen sofa fits comfortably. Additionally, test the sofa for comfort by sitting on it and assessing its support and cushioning.
Explore Rastogi Furniture Gallery
Now that you have a better understanding of the various sofa styles available, it's time to visit Rastogi Furniture Gallery, a trusted sofa showroom in Jaipur. Our showroom offers an extensive collection of high-quality sofas in different styles and designs. You can explore L-shape sofas, U-shape sofas, lounger sofas, and sofa cum beds that cater to your unique preferences.
Quality: We prioritize quality in every piece of furniture we offer. Our sofas are crafted with precision and made from the finest materials to ensure durability and comfort.
Variety: Our showroom boasts a wide variety of sofa styles, colors, and fabrics. Whether you prefer a sleek, modern look or a classic, timeless design, you'll find the perfect sofa to match your taste.
Expert Assistance: Our knowledgeable staff is always ready to assist you in finding the ideal sofa for your home. We understand that choosing the right sofa is a personal decision, and we're here to help you make the best choice.
Customization: At Rastogi Furniture Gallery, we offer customization options, allowing you to select the fabric, color, and design details that suit your preferences.
Visiting a Sofa Showroom in Jaipur
Before making a decision, it's a good idea to visit a sofa showroom in Jaipur. Showrooms offer the advantage of seeing and testing different sofa styles in person. You can experience the comfort, assess the quality of materials, and visualize how the sofa will fit into your living space.Investing in a quality sofa is an investment in your comfort and the ambiance of your home. With the diverse range of sofa styles available at Rastogi Furniture Gallery, you can transform your living space into a haven of relaxation and style. Don't wait; plan your visit today and discover the perfect sofa that complements your lifestyle and decor preferences. Your living room will thank you for it!