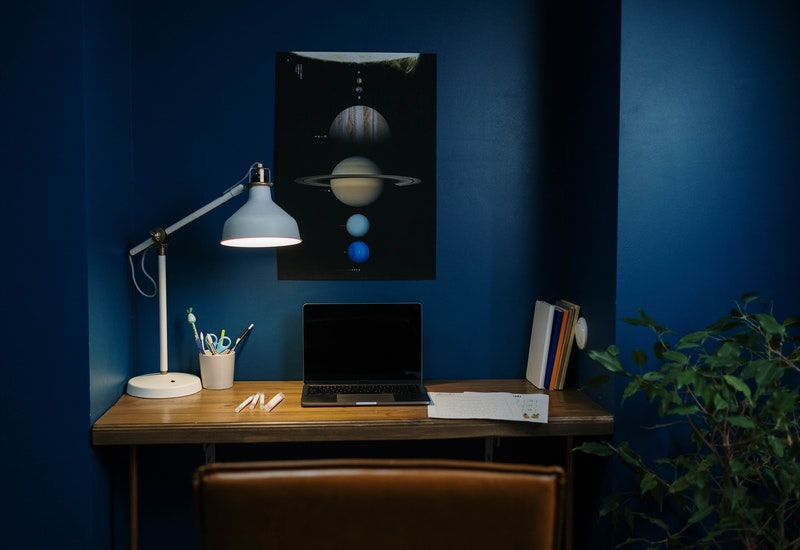 The correct office desk can make your day go much more smoothly, while the wrong one can make you unhappy. When it's time to replace your office desk, keep these factors in mind as you select the ideal workstation for your needs. Here are some great tips for finding the right size desk for your home office!
Identify How You Will Use the Desk
Determine what you'll be using your desk for before you start looking for one. Will you perform a lot of work on it that demands a large surface, such as artistic or financial tasks? Or do you spend most of your time on your computer or laptop? Begin by determining how you want the desk to serve you. If all you do is work on a computer, you also need to consider whether you'll use a desktop computer or a laptop with a monitor. Laptops take less space, so you can get away with a smaller computer desk if you work with one. But if youre working with a desktop or multiple monitors, then you'll need a workstation that's longer and broader to accommodate cords and a keyboard.
Will It Be a Shared Workspace?
A larger desk is necessary for a shared workspace. There are a few different ways to arrange a shared workspace. Both individuals can sit on the same side as long as there's enough legroom underneath. Alternatively, you can choose a desk with a proportion similar to a dining table, allowing two or more people to share the work area all around. Here, the table acts as a collaborative desk for two, with chairs on opposite sides. Another option is to set up a home office with two workstations if you have the space.
Consider the Size of Your Space
After youve determined how you'll use your desk and how many people will be working at it, you'll need to figure out how much space you have to work with. Perhaps all you have is a closet, a nook in your living room, or a small area next to your bed. On the other hand, you might have